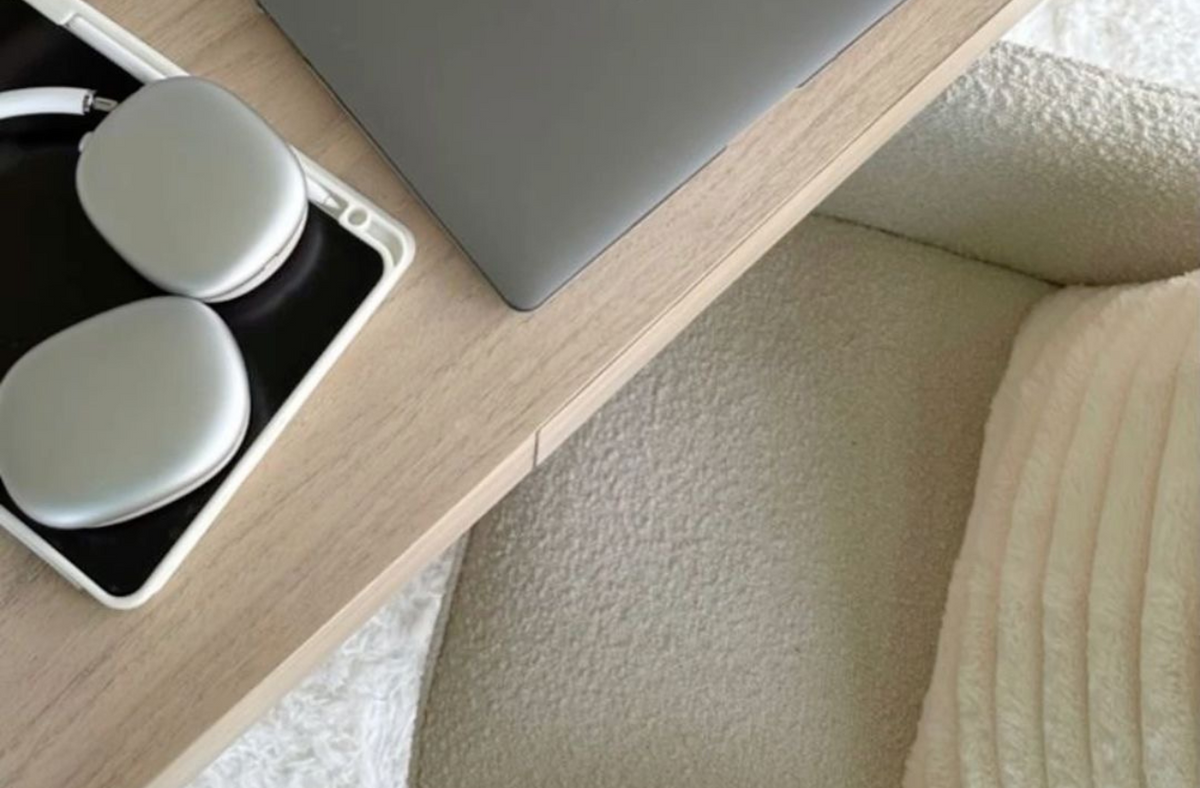 9 Criss Cross Chairs That Will Keep You Comfortable All Day
You're probably hear because you are easily influenced from Tiktok. So many influencers have showcased how the viral cross legged chair works, and it is honestly a game changer.
The criss-cross chair is supposed to be the most comfortable chair for doing work for us girlies. So, I took the liberty to scroll through Tiktok and Google to find the best criss cross chairs that are aesthetically pleasing and affordable!
9 Criss Cross Chairs
1. Walmart Office Chair Armless Desk Chair Cross Legged Office Chair Wide
Starting off strong with this chair from Walmart. Pretty affordable and the reviews are good! One customer said, "This chair is amazing. Super comfortable and the perfect height. I love that I can sit in it cross legged or with one foot up if I want. This is my favorite office chair of all time." 
Walmart
2. Wayfair Ebern Faux Leather Commercial Use Task Chair
FAST DELIVERY. This is a faux leather cross legged chair from Wayfair. No reviews yet, but it looks so comfy and wide!! The office chair is designed with an imitation shell curved back and seat to fit the curve of your back. The seat and back are filled with high-rebound foam to make sitting cross-legged more comfortable and provide strong support too.
Wayfair
3. Amazon EMIAH Armless Office Desks Chair with Wheels
Great reviews on this chair. You also have the option to buy the chair with wheels or without. One customer said, "Wanted to replace my old desk chair with something comfortable to work from home in all day but still kind of cute to match my room, and this chair did not disappoint. Its so comfortable and I can sit criss cross while working which I love!" 
Amazon
4. BBB Kata Armless Office Desk Chair - Pink
This is by the far the most aesthetically pleasing criss cross chair so far. The woven design is subtle and nice. Comes in neutral colors as well. Side note: are a designer junkie? Check out these stunning designer headbands that will elevate a simple look.
Bed Bath & Beyond
5. Amazon PUKAMI Armless Office Desk Chair
This is THE criss cross chair that went viral on Tiktok. It's also the most affordable one at just $96. Has over 1,300 reviews and is Amazon's choice. One customer said, "I first saw the chair on TikTok dubbed the infamous 'cross legged' chair and let me tell ya — you can do just that! It was super easy to assemble and it feels really sturdy! There are NO wheels, but I honestly don't mind because you can actually turn in the seat to wherever you want to face. Back support is awesome too. If you're thinking about buying — go ahead & do it!"
Amazon
6. Wayfair Jaythan Upholstered Office Chair
This is currently 40% off!! This chair is not advertised as a criss-cross applesauce chair, but the depth length is the same as any cross-legged chair! This office desk chair also has wheels! The reviews are great. One said, "Absolutely the most comfortable chair I have ever had. Everything about this chair is perfect, and I am about to order an additional one just to have on hand. Because I never wanna be without it."
Wayfair
7. Amazon OLIXIS Cross Legged Armless Wide Adjustable Swivel Padded Char
Another popular pick from Amazon. It's also on Amazon's choice list! Comes in a couple of different colors. One said, "It's unbelievably comfortable. Sitting cross-legged was my dream and I didn't even realize it was my dream until I could sit cross-legged in this chair." LOL, sold.
Amazon
8. Amazon SEATZONE Executive Office Desk High Back Ergonomic Chair
9. Wayfair Beaussicot Polyester/Polyester Blend Task Chair
Why are Cross Leg Chairs So Popular?
In the past year, these chairs have surged in popularity, primarily due to how comfortable they are. 
A lot of people start getting uncomfortable half way through the day and lack the proper lumbar support. Most of these cross legged chairs come equipped with ergonomic features, including adjustable heights tailored to your specific needs. Plus, we girlies love sitting criss cross apple sauce. It's easy on our legs, butts, and lower back, making it feel like your sitting on a comfortable couch all day lol.
Whether you're working from home, studying, or at the office, the cross legged desk chair is a great addition to your daily routine.
IS SITTING CROSS LEGGED BAD FOR YOU?
Sitting cross-legged has both advantages and potential drawbacks. 
Advantages of sitting cross-legged
It can improve your posture to sit more upright.Improved
Improve hip and leg flexibility. This can be especially good for women especially when giving birth
It can reduce pressure on your lower back which can prevent back pain.
Drawbacks of sitting cross-legged
Not everyone finds sitting criss-cross comfortable as it can cause even more discomfort if you're not used to sitting in this position.
It can cause numbness or tingling in your legs due to less circulation.
It can cause knee and hip pain overtime as it can strain the joints.
Sitting criss-cross has its own little quirks. It really boils down to personal preference, and it can affect everyone differently. Some folks absolutely love it and find it cozy, while others might squirm and feel a bit awkward. You know, reading customer reviews, it seems like the ladies tend to dig criss-cross chairs more, maybe because they're often more flexible and have those wider hips. Anyway, if you're thinking about giving it a shot, just remember to tune in to your body – if it's all good, great, but if you feel any discomfort, feel free to make yourself comfy in your own way!
RECOMMENDED BLOG POSTS
Hopefully, you were able to find a criss cross chair that you will absolutely love and enjoy sitting in all day long. If you loved this blog post, make sure to check out these comfortable holiday slippers!